Caretha Crawford
Upcoming Events
LOCATION: 1450 Mercantile Lane #137, Largo, MD 20774
START DATE: April 06th, 2018
TIME: 7:00pm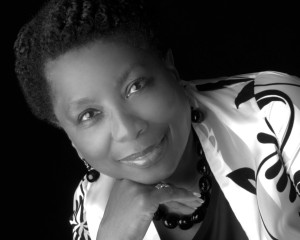 Dr. Caretha Franks Crawford is the third child of the late Isaac and Levernia Franks, and a native of Jones County, North Carolina. She has accomplished much in both the religious and secular worlds. Dr. Crawford is known for her creative abilities and her spirit of excellence. She currently serves as the Apostle of The Gateway to Wholeness Church Ministries in Largo, Maryland, a ministry she organized in 1999. This multi-faceted, non-denominational ministry is dedicated to "Rebuilding Broken Lives through the Power of Jesus Christ." The objective of the ministry is to strengthen the body of Christ by providing a gateway to healing, deliverance, restoration, inspiration and empowerment.
Dr. Crawford has also, organized and established Caretha Crawford Ministries International; The Gateway School of Pastoral Nurture International and
In Pursuit of His Presence Worship Institute
with three locations, Largo, Maryland, Jacksonville, North Carolina and Sierra Leone, West Africa. The Institute emphasizes worship in the arts through dance, mime, drama, flags, banners, praise signals and worship ministry.
Dr. Crawford published her first book in 2010, DANCE, God's Gift to You! Exploring the Origin and Purpose of Dance, which speaks of Who created the dance; what purpose the dance serves and how God uses dance and the arts in the worship experience. It also highlights God's expectations of the worship artist.
She is also the Founder and CEO of Caretha Crawford Enterprises LLC; Owner and President of
Kingdom Greetings 4U®
, a line of handmade Christian greeting cards (they have been featured in national industry publications); Founder of Women Lifting Women Business Network.
Dr. Crawford earned her Bachelor of Science degree in Early Childhood Education with honors from Winston-Salem State University, Winston-Salem, North Carolina. She also holds earned Master of Biblical Studies, Master of Divinity and Doctorate of Ministry degrees from Maple Springs Baptist Bible College and Seminary in Capitol Heights, Maryland.
She has served as Associate Professor at several Bible Colleges and Seminaries. Her longest tenure was at Maple Springs Baptist Bible College and Seminary for almost seven years where she taught Bible and Theology. Her careers have included working as a public school kindergarten teacher and a designer of children's clothing with designs sold in high-end stores such as Bloomingdales and sold and exhibited as far as Puerto, Rico and Paris, France.
Dr. Crawford is a vivacious speaker, teacher, dance minister, author, publisher and conference convener. She travels throughout the states and the nations challenging audiences with an apostolic Word from God. Her travels have taken her to London, England; Switzerland; Nigeria and Sierra Leone, West Africa; Johannesburg, South Africa; Israel; Jordan; Egypt; Paris, France; Italy; Turkey and Greece.
She currently resides in Mitchellville, Maryland with her husband, Rev. Clarence Crawford. They have an adult daughter.
Dr. Crawford has been called to share her creative gifts and talents to the nations.